Assessments
BS&A Software – Assessment & Sale Search Database

Record cards, valuation details, & sale summary in Adobe format books at the bottom of this page. Books are sorted by section & subdivision code: 57-009-sec-xxx-xx and subdivision code 57-009-Sub-xxx-xx. Section & subdivision codes can be found using the parcel number or street address look up with the BS&A data link above or use the map viewer below:
See the new Lake Township Parcel Map Viewer.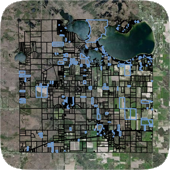 LAKE TOWNSHIP ASSESSORS
Tim & Polly Cairns
8105 W. Kelly Rd
Lake City MI 49651
Email: assessor@laketownshipmissaukee.org
Phone: 231-577-1025 * Fax 231-929-1076
Find out more about the assessment process

OFFICE HOURS: Mondays 9 – 5 by appointment at the Township Hall – by phone & email weekdays 8-5. Copies of assessment records are also available at the office of County Equalization
For Land Divisions, contact Dale Mosher at the Missaukee County Equalization Department, (231) 839-4967
CLICK HERE TO VIEW INFORMATIONAL LINKS
Lake Township Assessing office has partnered with BS&A Software (Assessing data) to provide assessment information online. Select the link below to open the Lake Township Internet Services web site. Lake Township Assessing - Missaukee County Michigan.