FOR ALL EMERGENCIES DIAL 911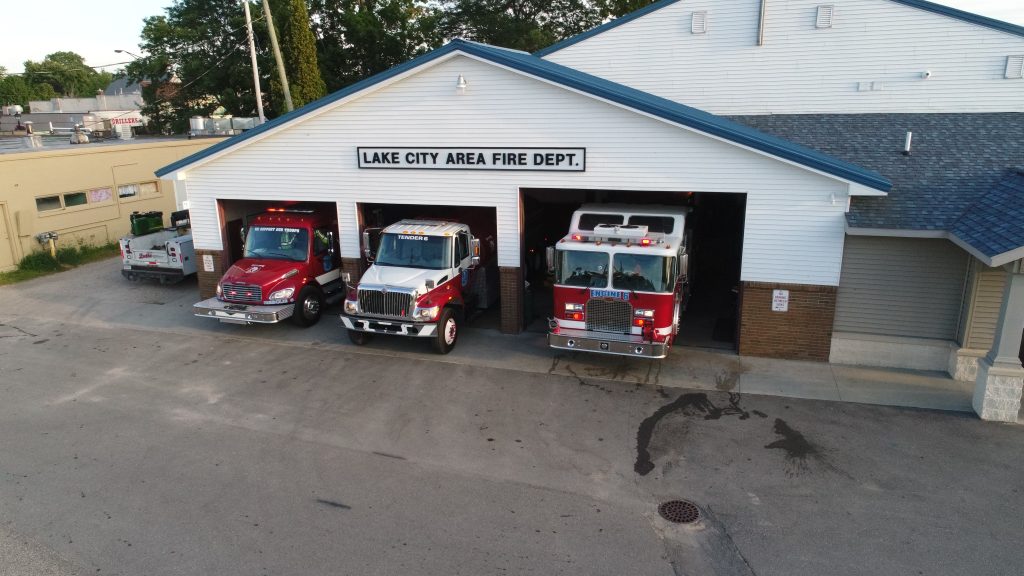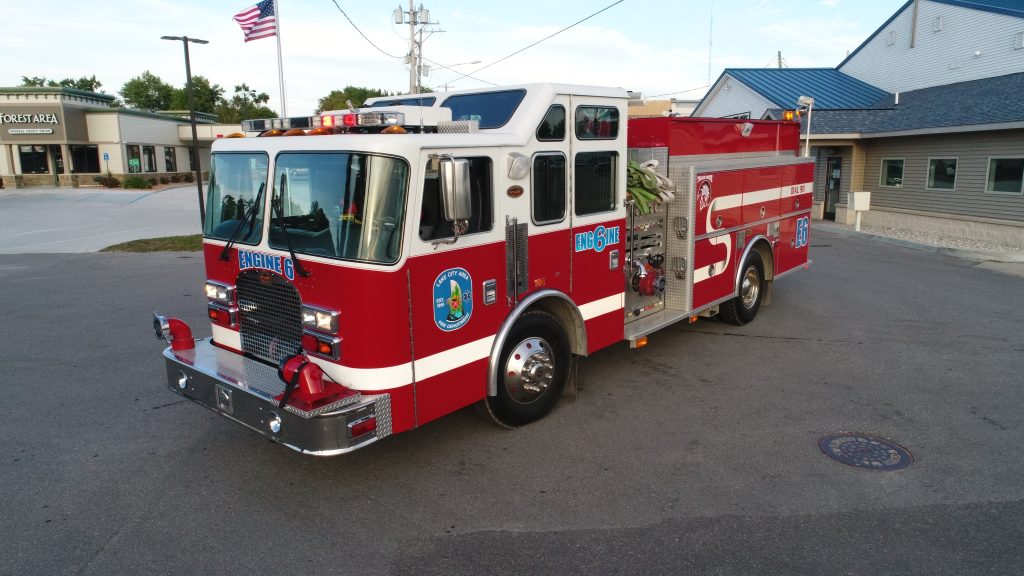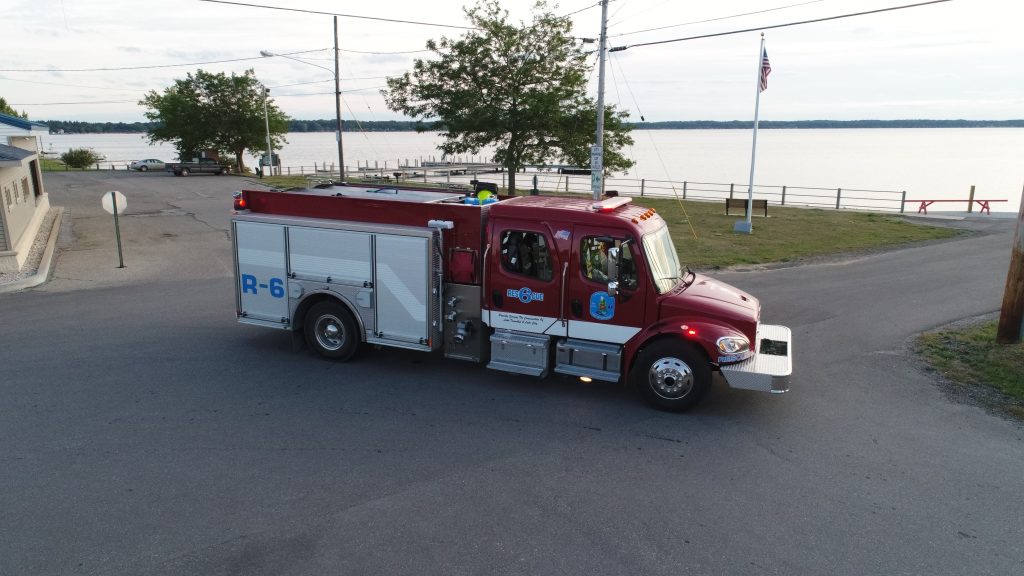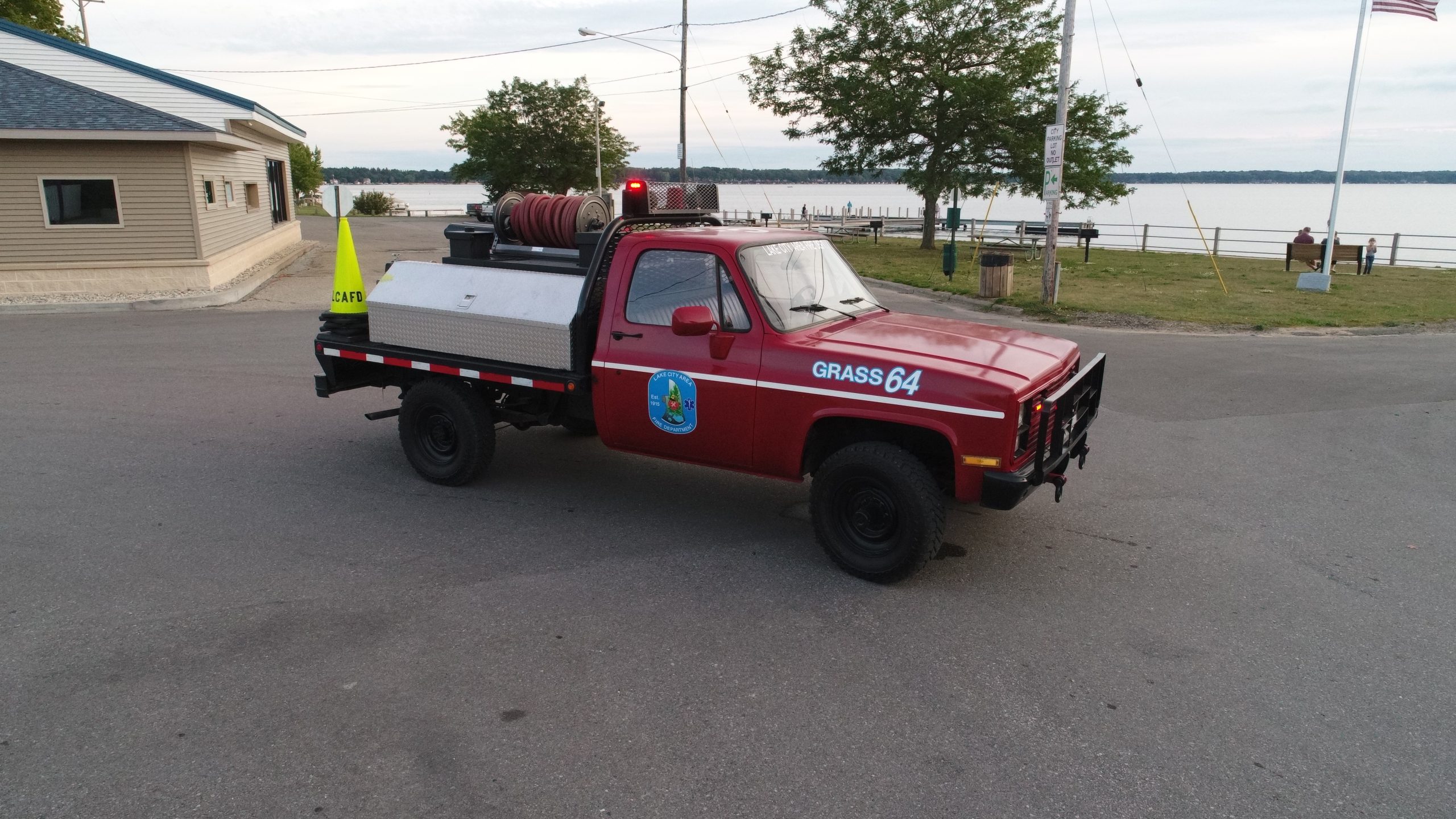 DNR Burn Permit Management System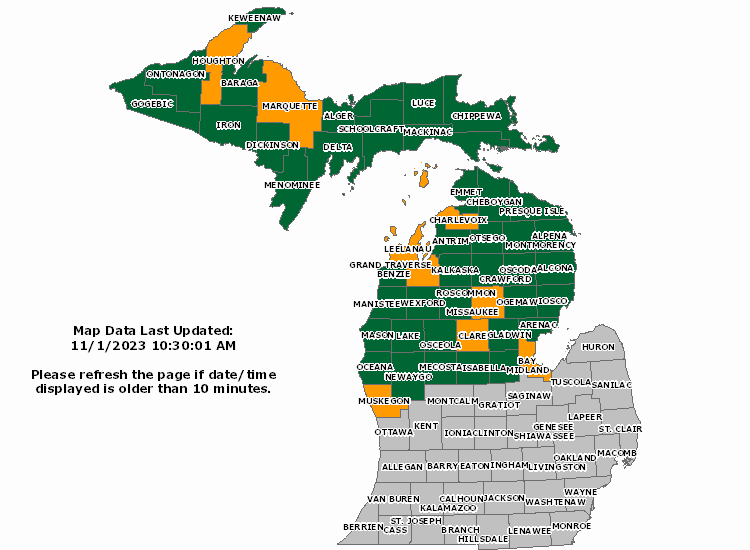 The information displayed above is provided by the Michigan Department of Natural Resources.
While the Burn Permit information being displayed above is tested to be accurate, the only way
to get exact information for your area, or an area in question is to contact the DNR burn permit
hotline at 866-922-BURN (866-922-2876) or go online.
Information About the Lake City Area Fire Department
History:
The community of Lake City established the Lake City Fire Department in 1915 to provide fire protection services to citizens of their community. In late December 2009, the City of Lake City along with Lake Township decided to restructure the fire department for their respective jurisdictions, as a result a joint venture between these two entities was formed and the NEW Lake City Area Fire Department was developed. The Lake City Area Fire Department was up and running on April 1, 2010. The new department recruited and obtained a Fire Chief, Officer Staff, seventeen fully trained Firefighters, equipment and apparatus in less than four months time! The new department purchased a quick attack 2009 Pierce 1250 gpm pumper demo, a 1986 E-One 1510 gprn heavy attack pumper from another department which came with twenty seven Scott 2.5 SCBA's with composite bottles. The department was able to secure a 2004 fuel tanker from Federal Surplus through the Michigan Department of Natural Resources and Environment (MDNRe) which was converted into a 3,800 gallon water tender. The department also secured one 5/4 ton pick-up and a 2 1/2 ton truck from Federal Surplus for the purpose of building a heavy and light brush trucks.
Coverage Area:
Our jurisdiction consists of thirty-eight square miles and several lakes and rivers. We have two communities that we serve, the City of Lake City and Lake Township. Within Lake Township is the community of Jennings. Our coverage area is comprised of rural residential, commercial, agricultural, forest, and mixed uses.
Services Provided:
Residential Fire Suppression
Commercial Fire Suppression
Wild Land and Urban Interface Fire Suppression
Hazardous Materials Response – Operations Level
Hazardous Air Gas Detection
Severe Weather Spotter Services
Good Intent Calls
Fire Safety and Prevention Programs
Public and Community Education and Events
Department Motto and Goals:
The Lake City Area Fire Department motto is to serve and protect our community from all types of emergency and non-emergency calls to the best of our ability. Lake City Area Fire Department's goal is to be a progressive department, compliant with all standards, and available for deployment at any time and to any location. We take pride in our community and its residents and we commit to our citizens a timely response to anyone in need of our services whether it is an emergency or non-emergency call for assistance. Our membership is comprised of dedicated firefighters who are proactive in their training and community service.
We welcome you to contact us by phone or email.
Lake City Area Fire Department
115 W. John Street
P.O. Box I
Lake City, MI 49651
Email: lcfire@lakecityareafire.org
Phone: (231) 839-4561
Fax: (231) 839-8666